Smereka

extensible personal
freeform database
and personal
information manager
Introduction
Features
Download
Developing plugins
Smereka in your language
Forum
Contact
Upgrade to
Smereka TreeProjects
What is Smereka TreeProjects?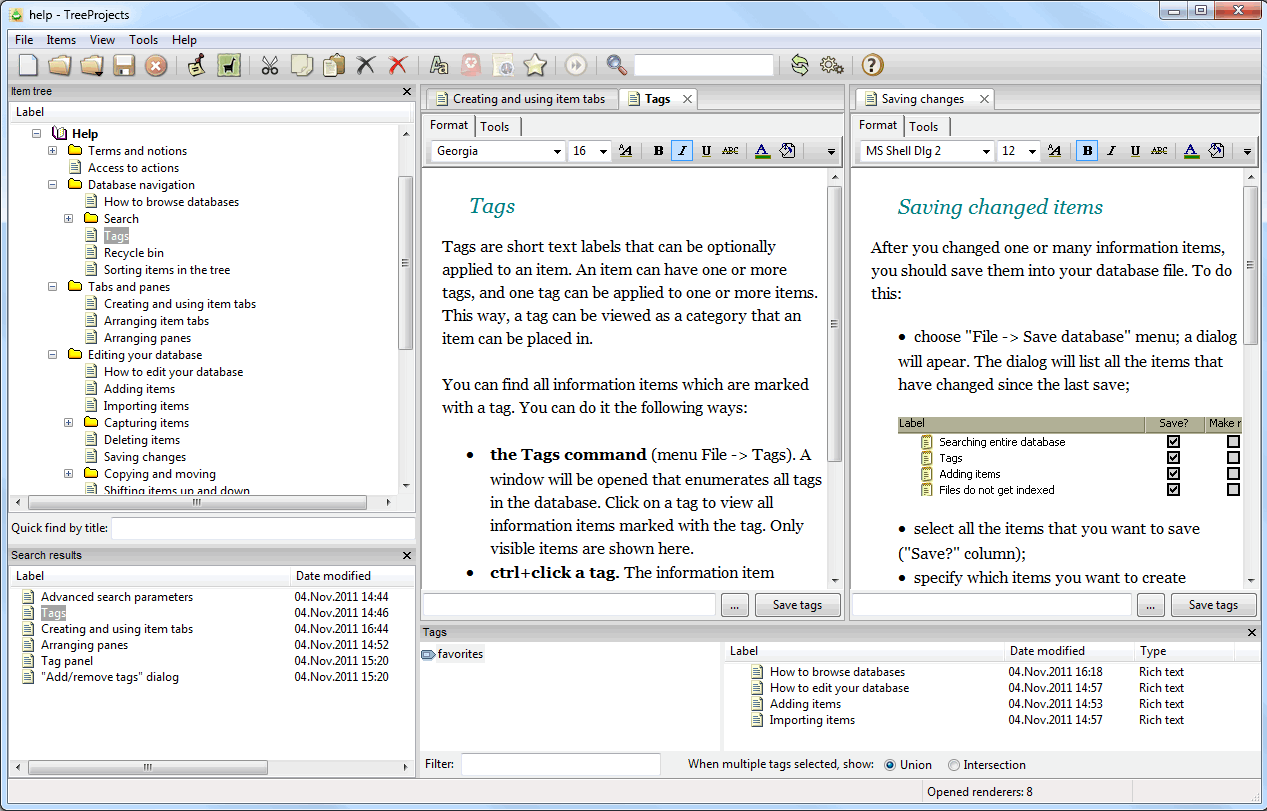 Smereka TreeProjects is a premium version of the free Smereka Personal DB. Here's what's new in Smereka TreeProjects:

Concurrent editing of multiple items.

You can open many information items in tabs, which in turn can be arranged on the screen in an unlimited number of ways.

Dynamic layout.

Tag pane, tree pane and search pane can be hidden or moved to a different place.

Printing support.

You can print items of text, plain text and webpages.

Item sorting.

You can sort a branch of items - or you can return to the unsorted view and manually order your items.

Keyboard shortcuts.

You can assign a keyboard shortcut for almost any operation, which will speed up access to most frequently used operations.

Instant information capturing.

Capture text and images from other programs, without leaving them, using a global system-wide shortcut.

Integrated spell checker.

Check spelling as you type. Dictionaries for 14 languages.


Compatible files.

Database files are 100% compatible between Smereka Personal DB and Smereka TreeProjects.
and more!

Please visit the site of Smereka TreeProjects for more information and a free trial.

By purchasing and using Smereka TreeProjects not only will you increase your productivity even more; you will also support the development of both Smereka TreeProjects and Smereka PersonalDB. Thank you!